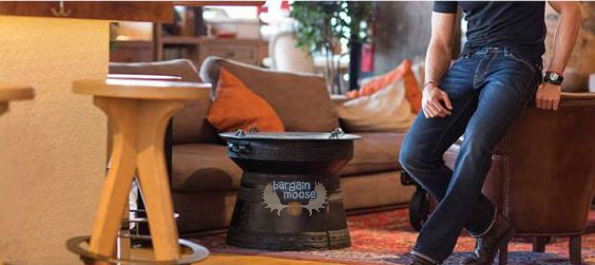 Mark's is having a giant anniversary sale and you're invited! Actually, we are all invited, but what are you going to wear? Almost everything is on sale, so I'm sure you'll find something.
The most notable sales I see during this anniversary sale include:
40% off men's soft wash button-down shirts
40% off women's 100 wash yoga pants
40% off men's Dakota Quad comfort anti-slip workboots
40% off men's and women's Tmax hoodies
Buy one, get one 50% off on all men's and women's jeans
What most interested me was the yoga pants. Like a lot of women, I often wear yoga pants. I work from home, I have three young kids and I actually do yoga, so these are a must-have in my wardrobe. When they say 100 washes, they really make my day. As I said, I have three young kids and it doesn't matter what I am wearing, it usually has peanut butter, snot or some other smooth substance rubbed on it by day end. I can never go a day without having to wash my clothes. Not all styles of the yoga pants are on sale, but the contemporary, which are simple, durable and have a wide waist, which I find very flattering. You have a choice of two dark colours and these were $39.99, now $23.99.
The button-down shirts are perfect for my husband who also works from home, but regularly sees customers. They are casual, but not as casual as his Sons of Anarchy t-shirt. They were $39.99, now $23.99.
The Dakota boots are also a great deal with the 6" being $77.99 (reg. $129.99) and the 8" being $83.99 with a regular price of $139.99.
Shipping from Mark's is a flat rate of $6.50, no matter how much or little you spend.
(expiry: 6th October 2014)