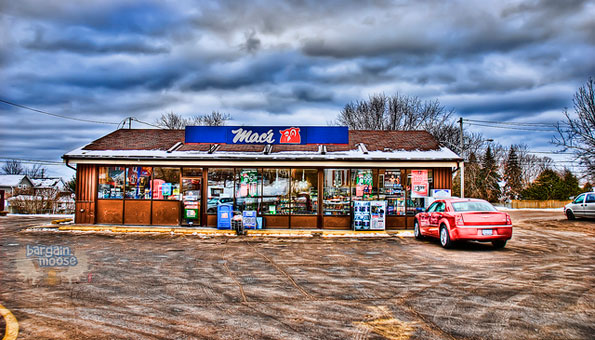 Get your coffee or tea fix and receive a free $10 Sears gift card all at the same time at Mac's convenience stores.
If there was a Mac's store in Quebec, I would totally be all over this deal. I'm a huge coffee addict and shopaholic, so what better way to combine both passions?
The great part about it is that you will get the free $10 Sears gift card on almost any hot beverage purchase -- be it, coffee, tea or even a cappuccino. I'm not the biggest fan of getting a cappuccino anywhere other than a Starbucks or full-time coffee shop, so personally, I would totally go for a mild coffee. There is a possibility that you might get this freebie with any purchase, but that's for you to try and there is no guarantee that it will work. In any case, with the recent drop in temperature, I'm sure that many of you have been craving something of the hotter variety!
This isn't the first time that Mac's gives away a $10 Sears gift card but the last time they did, it was with purchase if any dairy product. Personally, I much prefer the hot beverage option as I'm sure that many of you Moosers do as well.
It's possible that not all Mac's stores will be offering this deal but they definitely should considering it's being advertised on their homepage. There is also no word on when this deal might expire, so I suggest that you take advantage of it as soon as possible in order to not miss it.
The Sears gift card is also only valid on orders over $25. Certain exclusions apply to the use of the gift card but a full list of these is printed on the back of each gift card. Some of the exclusions include but are not limited to: Carters OshKosh clothing, fragrances, make-up, skincare products, etc. Items ending in $0.97 are also off-limits but don't worry about these as they're few and far in between at Sears.
What about you Moosers? Will you be getting a coffee, tea or cappuccino?
(Image Credit: Robert Scott)
(Expiry: Unknown)