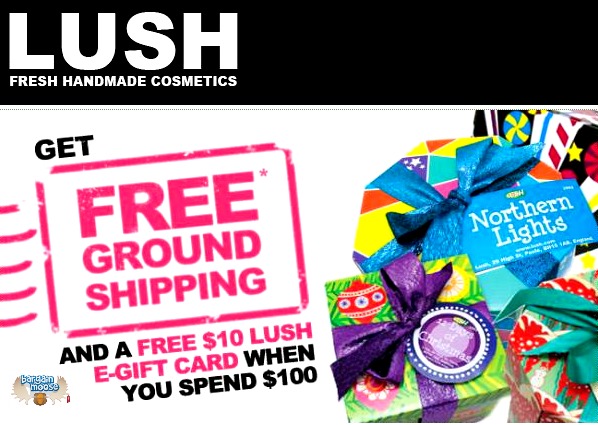 Over at Lush Canada they are offering free shipping again but this time they are also adding a free $10 e-gift card with all purchases over $100 - an extra bonus!
No coupon code necessary and the details of the deal are as follows:
Free ground shipping when you spend $100 or more
Free E-gift card when you spend $100 or more
I love buying gifts for friends and family at Lush Canada because there is something for everyone.  Make sure you take a look at their Lush Gift Finder in the sidebar on their website as it is a very useful tool when finding a gift for someone specific. Personally, I like their bath bombs when I need to relax after a long day.  I have used the keep it fluffy bath bombin orange and I love it! I also really like their lotions especially the lemony flutter cuticle butter for my hands.  The lemon smell is so fresh and it does wonders for your cuticles.
(Ends 12th December 2011)