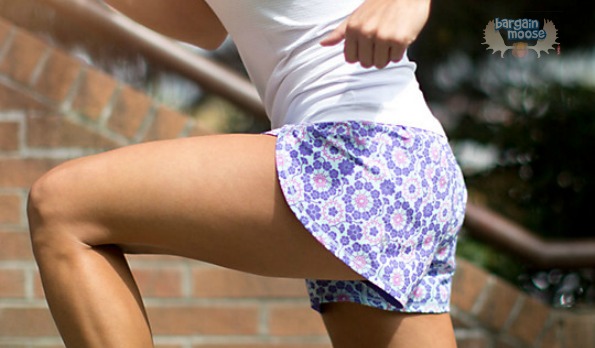 Get the Lululemon Breeze By running shorts for only $49, originally $64, on right now.
I realized a very important fact while out running this summer. I only have two pairs of running shorts and it is too hot to wear pants! I love Lululemon running clothes, so these running shorts seem to be the perfect addition to my athletic gear.
With split side hems for increased airflow (read: breeze on your sweaty underparts) and room to move, these lightweight shorts have four-way stretch. Lululemon suggests they are the next best thing to running naked, which I don't suggest for most people. Channing Tatum, yes, the rest of us, no. The flat seams are chafe resistant, which can be a problem as a friend told me, she was actually bleeding from the clothing rubbing on her while running.
All the other great Lululemon perks are in these shorts, like a hidden pocket and a Luxtreme waistband that fits most women perfectly and actually makes you look somewhat slimmer. Choose from black, white or floral and most sizes are still available.
Shipping is free!
(Expiry: Unknown)