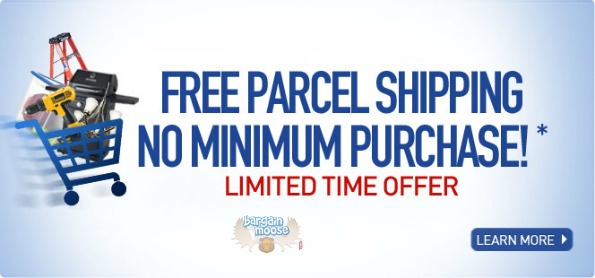 Get free parcel shipping on any item that can be parcel shipped at Lowes Canada for a limited time.
Parcel shipping is basically standard ground shipping, not truck delivery and items not eligible based on size, weight or content (i.e., large appliances, large pieces of lumber or flammable or hazardous items). Each item's page will let you know what type of shipping it is eligible for. I love blogging about free shipping offers because I find it annoying to shop online and have to pay for the shipping you wouldn't have had to pay in-store. With free shipping you get the convenience of shopping online, knowing exactly what is available, plus not paying any extra to get it to you. You even save the gas you would have spent driving to the store.
Lowes has some great items that Dad might love, so get your shopping done for him now.
Maybe Dad could use a new heavy duty radio/cordless power tool battery charger for his workspace. This one from Dewalt has top-of-the-line reviews and is now only $98, regularly $199.
Dewalt is having a huge sale on tools, with up to 50% off. It looks like many of the tools are available for parcel shipping too. If Dad needs tools, now is definitely the time to buy.
What would you get if you could get anything from Lowes Bargainmoosers?
(Expiry: Unknown)