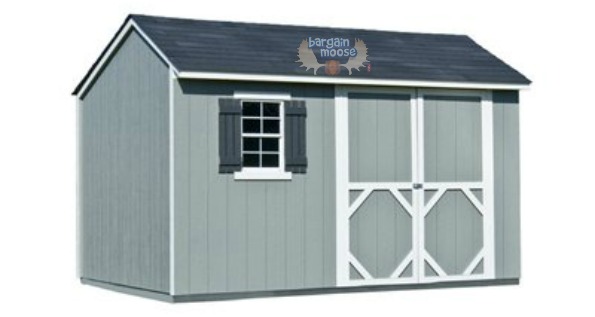 All in-stock sheds, online and in-stores are 15% off right now. This excludes online-only sheds.
With my backyard near completion, one crucial piece of "furniture" is missing and the square of missing grass tells me it is a shed. I'd love to move the lawn mower out of the garage, along with all the kids outdoor toys, the gardening supplies and so much more. I want to stack that shed full!
Lowes has many different styles of sheds in different sizes and price points:
Shipping is about $75 on these sheds (depending where you live). This may seem steep, but unless you have a truck or way of transporting this item to your house, you'd have to pay it whether you shopped online or in-store anyway.
(Expiry: 9th October 2013)