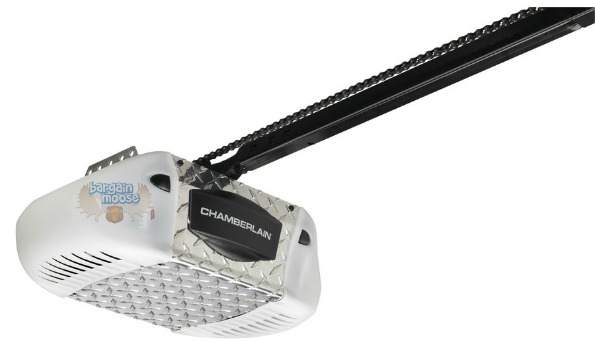 Save $80 on the Chamberlain 0.75 garage door opener at Lowes and pay only $169.
Sick of manually opening your garage door? You will really get sick of it when you have to trudge out of your warm vehicle in the snow to do it. Get a garage door opener and save yourself some major hassle. Eighty dollars is a huge savings on this, and I don't think this price can be beat at many other places.
With 0.75 horsepower, the motor is heavy duty with a chain motor that lasts. The motion detector turns on the light when you enter the garage for convenience sake. Basically, it's a convenient and durable machine.
You don't just get the opener, but two remotes, a wireless keypad, the motion detector and safety sensors.
Because this ships as a parcel, shipping will be free.
(Expiry: 23rd October 2013)