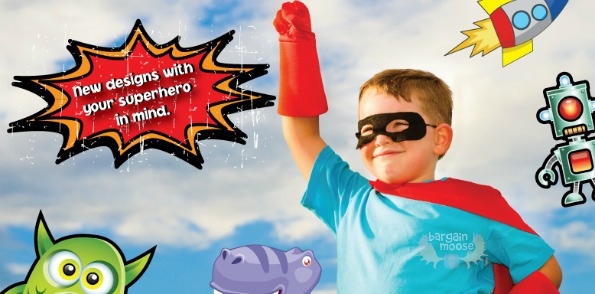 Lovable Labels Canada has an amazing sale on today only! With coupon codes, you can get up to 30% off your purchase.
Click here to shop @ Lovable Labels Canada
Coupon Code: FOOLS15
Discount: 15% off purchases up to $50
Expiry: 1st April 2013
Coupon Code: FOOLS20
Discount: 20% off purchases over $50 but less than $100
Expiry: 1st April 2013
Coupon Code: FOOLS30
Discount: 30% off purchases over $100
Expiry: 1st April 2013
I've mentioned before that I've shopped at Lovable Labels Canada and was very happy with my purchase. I find these labels stick well and stay stuck, and they are larger labels than other companies that I have tried, so you can actually see who the item belongs to. They also have a great selection for logos, which kids love. Everything is dishwasher and microwave safe, UV resistant and waterproof. They are indestructible.
Is your kid heading to camp this summer? If you want him or her to bring everything home, make sure you label it. The "Ultimate Camp pack"has everything you need and seriously will last you years, including:
15 sticker labels
40 slimline labels
12 shoe labels
72 press n' stick clothing DOTS
2 mini metal tags
12 square labels
Get it for only $38.21, regularly $44.95. If you spend over $100, get them for only $31.54.
Add on the "allergy alert labels"to ensure people know that your kid is allergic to whatever they are allergic to. Regularly $19.95, but with the camp pack and labels, get 20% off and get them for only $15.95 (camp pack would be $35.95).
Take a look at the "I.D. wristbands", which are great for making sure a lost kid gets found or that a medical condition is known, regularly $19.95, but with a purchase over $100, get them for only $13.96.
Bargainmoose always has plenty of coupon codes in the forum and that's where you'll find the ones for Lovable Labels Canada.