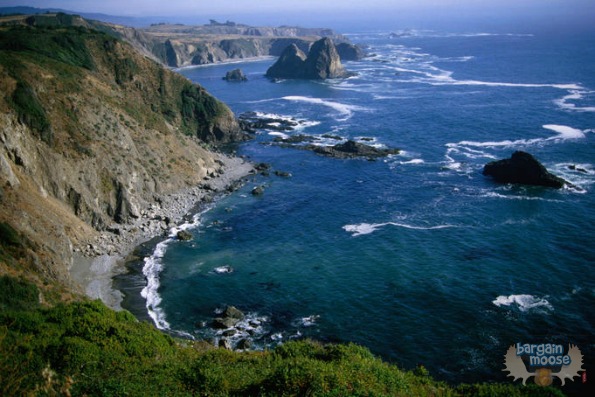 Going somewhere this year and want more information about your destination? Lonely Planet has a guide book for every imaginable destination in the world. You can get print books or PDFs that you can use on your portable device or to print only the pages you want. Right now they are offering three guide books for the price of two.
My husband and I might be heading to California in the early summer, which is extremely exciting for me as it is a trip on my bucket list. I want to drive the coast from San Francisco to Los Angeles, staying at various stops along the way. While I did quite a bit of research online already, I really want to take a look at what Lonely Planet has to say about where to stop on our trip. Since we'll be in the vehicle for a good portion of the trip, bringing the book along to learn about the history of the places we are driving through will be fun.
The most important book we can get I would think is this Coastal California travel guidebook. It has seven authors so you know you won't get biased information, 71 easy-to-use maps, restaurant recommendations and 75 beaches. The ebook is actually on sale for $13.99, was $19.99, or I can get the book for $19.99. The bundle with the PDF and book is discounted to $25.99 from $33.98.
Since we'll be hitting the big cities, I would also get the Discover San Francisco ($21.99) and the Pocket Los Angeles ($13.99) books too, both are only available as books.
I could get all three books for the price of $41.98, saving me a total of $13.99 with the Pocket Los Angeles book free.
Shipping is free when you spend over $40, unless you are just getting the PDF books, where there is no shipping. All prices are in U.S. funds.
(Expiry: Unknown)