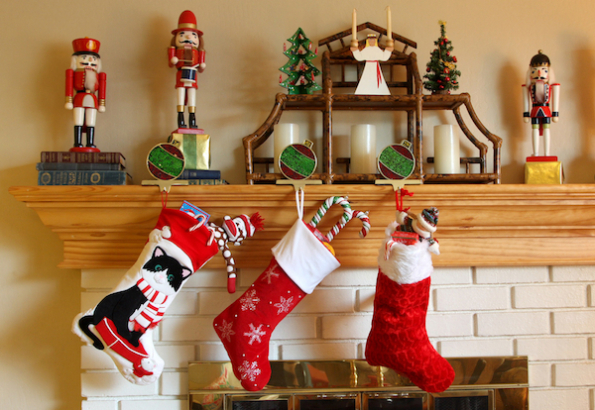 Here's a fab way to tie off your Christmas shopping - or even get a few last stocking stuffers. London Drugs Canada has toys and treats on clearance sale for as low as $0.20. Plus if you sign up for their email newsletter you will also get totally free shipping, with no minimum purchase.  You can also get $25 off when you spend $150 or more and pay with Visa Checkout, but I am not sure if that discount combines with the free shipping so use whichever offer gets you a better discount of course.
There are lots of items from candy to toys available for as low as $0.20 at LondonDrugs.com right now. Plenty of these items would be a fab addition to any child's stocking. For example,, these Super Bubble Sticks were originally $2.99 but now they are just $0.69. Buy one for each kid and they make an excellent item to include as a stocking stuffer.
Do you remember playing with Silly Putty as a kid? I loved this stuff. Now you can get the Silly Putty Holiday Fun 2 Pack for just $0.99 instead of the original price which was $1.99. I remember begging my parents to buy me this every time we went to the grocery store - I wonder what happened to all of it?
Another popular item on sale here is the Shopkins Street Van Playset. It was originally $34.99 and is now just $29.99. It is rare that Shopkins toys go on sale, and they are always a hit - especially when kids are Shopkins obsessed. These toys sell faster than hotcakes, so don't wait long to snag this item if you desire it. LondonDrugs.com also has these Shopkins Micro Lites on sale from $4.99 down to $2.99.
Another great item here is the 3D Dart Board - even parents may enjoy this one! The 3D Dart Board was originally $29.99 and is now just $12.99. It is a great way to have some fun indoors even during the worst winter storms. There are 592 different items in this London Drugs Canada toy clearance sale, so I am sure you will find something to wrap up and put under the tree for your kiddos. Items start as low as $0.20 but if you look at the higher price range you will see bigger discounts of course.
If you sign up for the email newsletter at LondonDrugs.com you will also get free shipping on all orders with no minimum purchase, which definitely sweetens any deal.  This is pretty stellar considering you would normally need to spend $200 for free shipping. They also have the option of free in-store pickup. You will receive your unique free shipping code almost instantly (I did) and then voila. You can only use this code once, so make sure you added everything you need to your shopping cart at LondonDrugs.com.
(Expiry: Unknown)