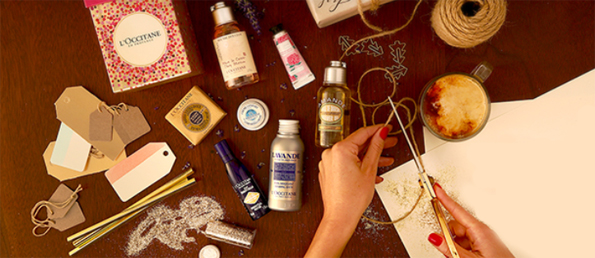 If anyone is on the hunt for a Christmas gift for someone who is difficult to buy for, then L'Occitane is a good port of call – a luxury box of bath & body treats can be a super idea. And right now, you can stack multiple coupons and offer together, to get a really great amount of items, including many freebies with your purchase!
I'll go through some of the offers for you:
Use coupon code CYBERLUNDI on a $50 spend & get a free gift set worth $16 plus also get a free $10 gift card! (ends 5th December 2015)
When spending $45 or more, use coupon code MAGNIFIQUE to get a holiday essentials kit worth $41.50 for just $20 (ends 25th December 2015).
When spending $90 or more, use coupon code MAGNIFIQUE2 to get 2 holiday essentials kits for $40 in total (ends 25th December 2015).
Purchase any 150ml Shea hand cream or Shea foot cream or the Shea star gift & get a magic key for only $5 with the coupon code MAGICKEY (ends unknown). These look like a fantastic little idea – a key which you can use to help squeeze all the cream out of the tube.
Buy 3 stocking stuffers get 1 more for free here (ends 26th December 2015).
Free shipping on a $49 spend – easy to do!
Free samples on any order – choose these in your shopping cart. There are at least 2, but more freebies the more you spend.
Free gift wrapping set with your purchase – you can also select this in your shopping cart.
Just to show you an example of the kind of thing you can do – I have $247 worth of items in my cart and the final price is only $137 with free shipping, 3 free samples and free gift wrap.

L'Occitane is a superb spot to have a look for Christmas gifts.