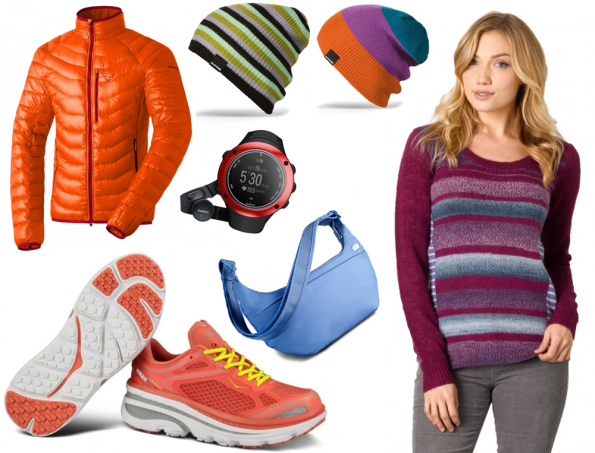 Any shoppers here who like Live Out There, the Canadian retailer specializing in tons of great outdoor brands? Well, I am raising my hand! I've bought from Live Out There a few times when I've spotted a good deal – and it's always been a great experience. Just now, they are having up to 50% off site-wide for Black Friday, with free shipping site-wide!
There are some great deals to take advantage of, from many top brands with which I am sure you are familiar, such as Patagonia, Marmot, Columbia and tons more. I will always look for the highest discount percentages first when I am deal hunting, so let's start there.
Here are a few items that caught my eye:
Dakine Men's Lester 16W hat was $22.99 now $11.50 – LOVE the colour scheme on this hat and I also don't think it's just a "mens" hat. I'd wear this. I've pictured it at the top right of the image above. There's another colour option too – you can see it here for the same price.
Hoka OneOne Women's Bondi 3 runners were $169.99 now $85 – here's a pair of shoes for the people who enjoy running and working out. They're half price and pictured above in the image. There's a real trend for these extremely bright running shoes lately.
Pacsafe Slingsafe 250 GII handbag was $89.99 now $45 – isn't this cute? It's an anti-theft handbag and it's a little bit more stylish than the old-fashion fanny packs. Nice!!
10% Membership Discount
If you buy a Live Out There membership for $19.99, you get a lifetime discount of 10% on this and ANY future order – this is a brilliant deal. As soon as you add this membership to your cart, you instantly can see the extra 10% discount appear. So think about it like this – if your order today is going to be $200 or more – put the membership in your cart. It won't cost any extra than you were going to be paying anyway (as it makes a 10% discount). And if your order is over $200, then the extra discount amount kicks in and makes some instant savings for you. I think the membership is definitely worth it.
(Unknown)