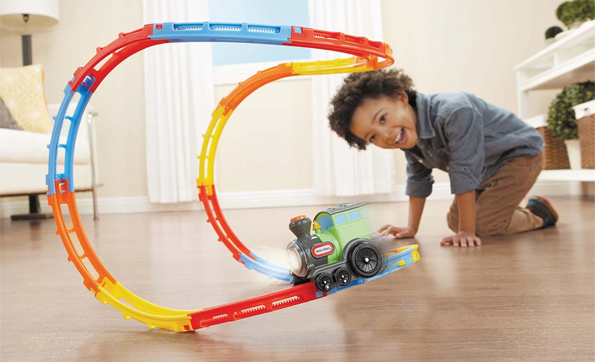 A really cool little toy is the Little Tikes Tumble Train Toy, and I've been keeping my eye on the price of it as it would make a brilliant Christmasgift for a young kiddo. Originally priced at $24.99, you can get this toy now for only $15.60!!
As I write this post, there are very few left in stock, so if you want one, please buy fast! I last saw the Tumble Train drop in price to around this point on Black Friday, but it was only a 24 hour deal at that time. It's not discounted this low very often.
What is the Tumble Train, I hear you ask? Well, Amazon says:
Unique toddler train that tumbles and rolls around, encouraging kids to run and chase after toy
And here's a brilliant video to show that off:
Elsewhere, the Little Tikes Tumble Train is selling for $25 at Toys R Us, but doesn't seem to be sold at many more stores online in Canada.
As for shipping, if you have Amazon Prime – then you are all set. You can get free shipping on any order. If you don't have Amazon Prime, then you should make your order up to $25 or more in order to get free shipping to your home.
(Expires: unknown)