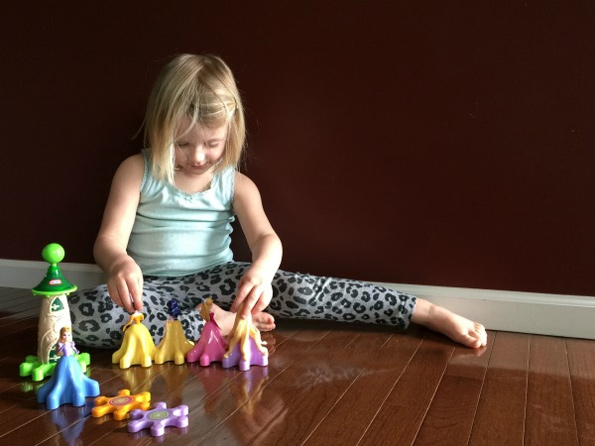 With Christmas just around the corner, do you find yourself frantically trying to figure out your Christmas shopping list? Walmart.ca sure has made shopping a little easier this year. They have listed tons of trendy items on clearance sale, and the savings are unbelievable. If you have a child between the age of 1 and 5 then you will want to snag these Gear Works sets which are on clearance from $24.95 down to just $12. There are two different sets, one is Gear Works Princesses and one is Gear Works Dinosaurs. Walmart Canada has a few different shipping options to choose from as well.
This is the first I have heard of Little Tikes Gear Works, but if I had heard of it before I probably would have snagged it for my little one. Little Tikes is a well known brand, and the price is excellent but I just don't think my son would be very interested in these sets. The Little Tikes Gear Works Princesses or Dinosaurs are great for toddlers learning their hand eye coordination, and right now you can snag each set on clearance sale for just $12 from Walmart.ca.
The Little Tikes Gear Works toys will bring your child's imagination to life with their bright coloured, imaginative, rotating ways. They have excellent reviews and other Canadian retailers don't have prices anywhere near this low for these adorable toy sets. These goofy gears can spin, whirl, flip, and turn. You can even rearrange them over and over again to have a new outlook on the play every time. If you bought both sets, the princesses and dinosaurs can interact as well. This might work super well if you have both a son and a daughter.
For shipping, you will get free shipping directly to your door on any and all orders over $50 from Walmart.ca. It will be easy to spend $50 right now because Walmart Canada has so many items on clearance sale for your little ones. If you don't spend $50, then you can either have your purchase shipped to your local Canada Post Office for free or you can pick it up at your local Walmart Grab & Go Lockers for free as well.
Moosers, do your kiddos enjoy the Little Tikes Gear Works toys?
(Expiry: Soon!)