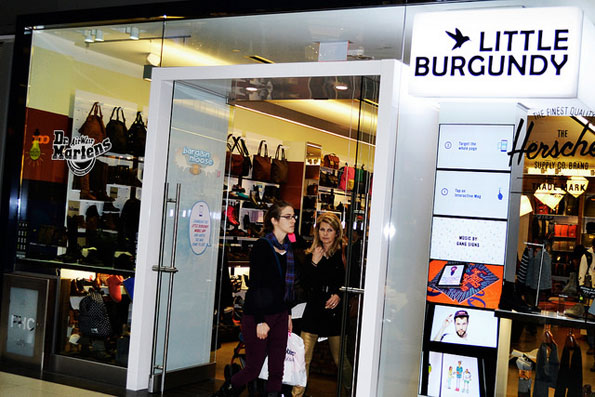 Need shoes? Then check out Little Burgundy because you can save an additional 30% off all sale shoes, boots and handbags right now.
All the prices you see in Little Burgundy's sale section have already received the discount. For any of you Vans fans, I spotted the Kucia shoes on sale for just $27.99. They were originally priced at $60 and come in all sizes from 5 to 10.
Even though fall is already upon us, I love wearing shoes like these anyways when it's dry outside because they're just so comfy once you break them in a little. Plus, for any of you with teenage daughters, you could totally get these shoes to share between the two of you... if you want to that is! ;)
During rainy days, I would prefer boots and in fact, there are plenty of great boots already on sale as well. Although they're not rain boots, the cheapest ones I found are the Blowfish Dwadon ones. They're on sale for just $31.49, down from $65, and would be great for wearing during particularly windy days as they're high-top boots with a textile outer material.
Did you know that the Blowfish brand is actually a division of Steve Madden's brand? I have to admit that I had no idea but since I'm a huge Steve Madden fan, I'm definitely tempted to get these Blowfish boots. I have had the same pair of Steve Madden boots for a couple of years now and I absolutely love them. Although they could sure use a bit of cleaning, they are still perfect to wear (nothing has unstuck or fallen yet) even though I have worn them on a near daily basis since getting them.
Plus, until the end of tonight (October 13th 2014), you can also save more on clearance items as these are all 50% off the original ticketed price. I found the Jeffrey Campbell Tivardy boots on clearance for just $69.98, which is actually a 65% reduction from their original price tag of $200. They're only available in sizes 6 and 7, however, but if this is your size, I highly suggest that you check them out because they boast a very universal style that can go with just about any outfit. They're also leather, which means that they will last you that much longer! ;)
Shipping is free on all orders over $75.
(Image Credit: Bargainmoose)
(Expiry: 14th October 2014)