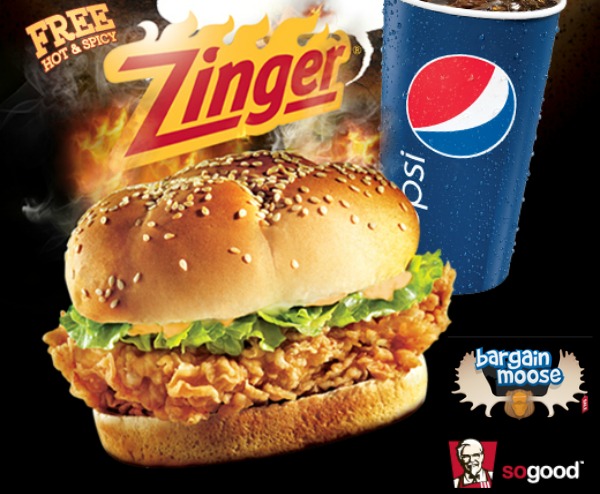 Show your "like" for KFC on Facebook and be rewarded with a free Zinger Sandwich from 3rd-16th October, 2011.
Bring in your printable coupon for a free Zinger Sandwich when you purchase any 32 oz Pepsi beverage. You are responsible for paying the tax on the sandwich. There is a limit of one free sandwich per bill per visit. The coupon can't be used on delivery orders.
Although you can go ahead and Like KFC Canada now, the coupons won't be available to print until 3rd October, 2011.
My husband likes spice, so I know he'll want to try this Zinger!