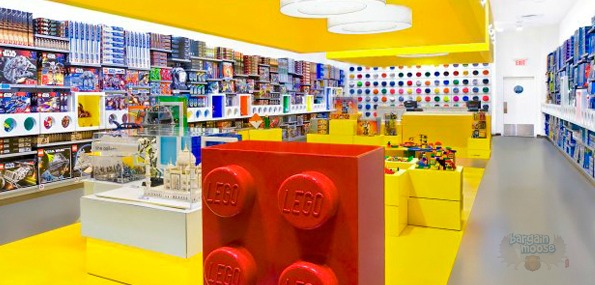 LEGO stores across Canada are hosting their monthly mini model build where your child can construct a mini robot and take it home (for free)! This even is occurring tomorrow on Tuesday, March 3 at 5:00 pm until supplies last.
Evidently, on the first Tuesday of every month there is a mini model build where your child can build and then take their model home - for free. There is one free model kit per child and the event is open to children ages six to 14 only. This month's model is a fun little robot.
There are nine stores across Canada and this promotion appears to be at all of them. Here is a full list of Canadian stores:
Alberta
British Columbia
Ontario
Quebec
You can keep track of what is going on at your local store by checking out the store's news under the map and address through the links above. Currently, there is a LEGO DUPLO event on at Canadian stores where young builders can experience the wonderful world of DUPLO. They can come in and play with these oversized blocks designed for small hands. Children 1 1/2 up to five years old are welcome. This even is ongoing until the 15th of March so you can choose the best day and time for your child's DUPLO experience.
I really love this promotion for two reasons. First, your child gets to construct a mini LEGO model and keep it. You pay for nothing and your child gets a new toy. Moreover, this event occurs every month so your child could feasibly receive 12 free mini models each year if you attend all of the mini build sessions. Given that this event is open to children six years old until 14, that is a lot of free models you could collect over the years.
These models are not available for sale and cannot be purchased so your child would receive a rare and limited edition toy.
(Expiry: unknown)