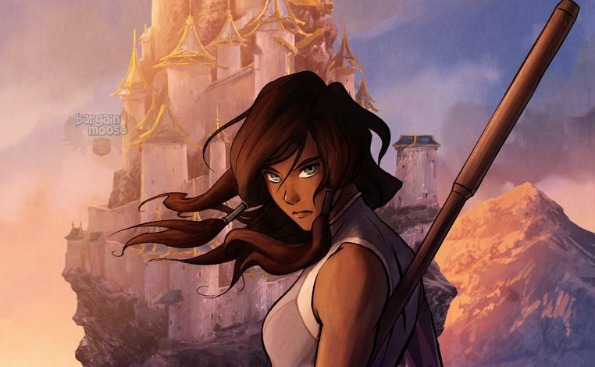 Walmart has such a hot deal on the pre-order of Legend Of Korra: Book Three - Change (Blu-ray). They are selling it for just $13.88 for Black Friday, whereas the cheapest I can find it most places is around $25.
This series is hugely popular and my husband is quite the addict. It is all my fault really. We went to see that horrible movie made of Avatar in theatres and my parter actually liked it. I was not a big fan and told him it fell well short of the original series, to back up my story I had to introduce him to the original series. He loved it. He went through all three Seasons of Avatar: The last Airbender and then moved onto Korra when it came out.
A word of warning about this deal - I think this is an error on the part of Walmart. While the text, the url, and everything says that this is for the Blu-Ray copy - the image is for the DVD and the price, I think, is supposed to be for the DVD copy as well. I checked out the DVD copy and it is priced like Blu-Ray copies elsewhere (like Amazon and Best Buy) and has the image for the Blu Ray DVD. However, this is Walmart's problem and not the consumer's as their website clearly gives $13.88 for the Blu-Ray version.

This is a screen shot from my husband's order confirmation to show you that you are indeed ordering the Blu Ray version.
Hop on this deal quick my little Moosers as Legend Of Korra: Book Three - Change (Blu-ray) retails for $25.40 at Amazon.ca and $27.99 at best Buy Canada. You will not see a better deal on this anywhere else and this has season has not even been released yet!
This is a pre-order, so your order will ship for free sometime on or after December 2nd as that is the date this is released.
(Expiry: Unknown)