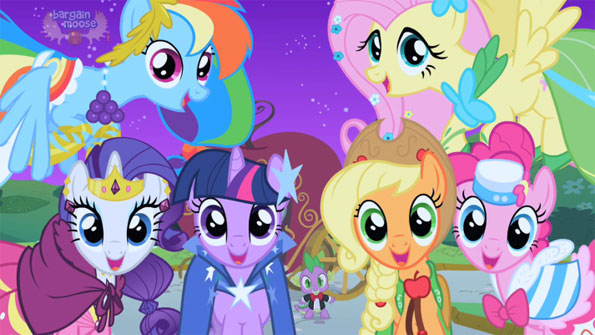 Just in time for Thanksgiving, Leapfrog is saying thanks to all of its customers with a brand new (and awesome) promotion. Until Tuesday, you can take advantage of a "buy one, get one at 50% off" deal on all apps.
Click here to shop for apps @ Leapfrog.com now
Coupon Code: THANKSCA
Discount: BOGO 50% off apps
Expiry: 14th October 2014
In fact, Krista mentioned Leapfrog's deal on Friday as part of her Thanksgiving coupon code round-up but I figured it was worth writing about in a blog post of its own because toys and educational software can sure get pricey in the long run. So when deals like these come along, it's best to take advantage of them right away! Speaking of which, I definitely suggest that you have a quick look at her round-up because there are plenty of deals that don't expire until the end of the long Thanksgiving week-end.
For the most part, Leapfrog apps are priced between $5 and $10 but a small portion are actually between $10 and $25 and an even smaller number can be as high as $50. This is exactly why promotions like these shouldn't be missed because instead of waiting and getting one game at a time, you can just get a couple now in order to save money in the long-term. Personally, if my daughter was old enough, I would get a couple right off the bat but only let her play with one at a time. Once she completes one, then I would surprise her with the next. Win-win situation for both!
A game that I would totally get her is the Octonauts learning game ($30). Designed for kids aged from 3 to 5 years, it's a scientific game that helps to sharpen critical thinking skills. Children are asked to clear obstacles and even get to learn about the different sounds that sea creatures make. It doesn't have any reviews, but it is one of Leapfrog's bestselling apps.
Given the immense popularity of the My Little Pony show, I'm certain that the My Little Pony: Friendship is Magic app would be a huge hit as well. I have actually watched a couple of this TV series' episodes and I have to admit that I'm surprised at the level of the vocabulary used. It's much more advanced than most kids' shows and so, I'm confident that the app would be just as good, especially since it specialises in mathematics. It's for kids aged from 5-8 years old and is $30 as well.
You won't have to worry about any shipping costs if you download the apps directly onto a Leapfrog tablet but if you prefer to get hard copies of the apps, then shipping is only free on orders over $40.
Moosers, which Leapfrog apps are kids' favourites?