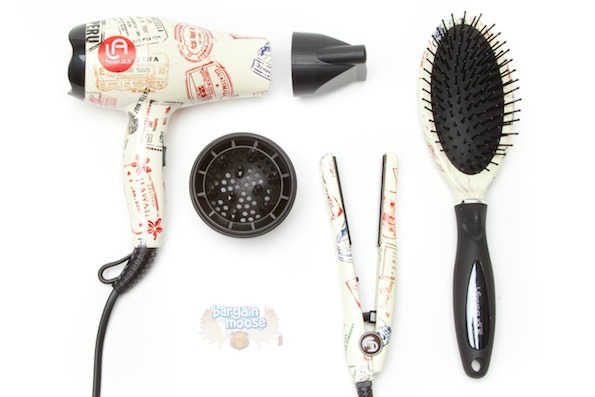 I just got the most awesome 3-piece hair tools set from LeAngelique and this coupon was inside my package. Get 35% off hair tools from LeAngelique Canada!
Use the following code:
Discount: 35% off
Coupon Code: PROMOWIN
Expiry: ?
I got the Haute L'Afrique set from a voucher from one of those group buy websites. We paid $144 for the voucher, and the set sells for $329.95. They are quality hair tools for sure, I was amazed at how awesome they are. I can't wait to experiment with my hair, especcialy with the clipless curling iron. I always wanted curls.
I usually prefer portability, so I totally love their Bon Voyage Travel Set, was $85 | after coupon only $55.25. The pattern is fab and the mini tools are just adorable. Pictured above!