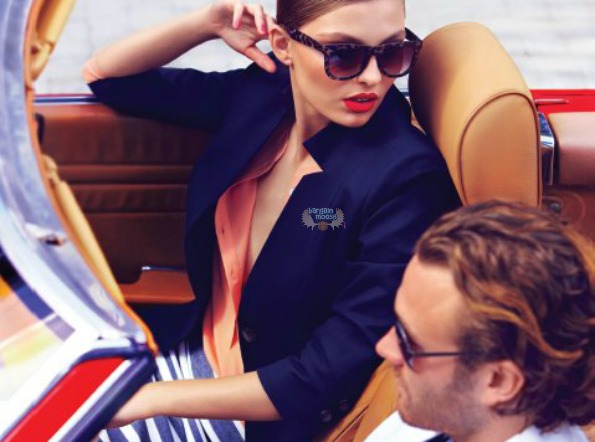 Get 10% off your entire order and free shipping with this exclusive coupon for Le Chateau. Normally, Le Chateau has tiered shipping fees, where the shipping fees go up the more you spend. For example, the minimum you'd pay in those fees is $7.50 on your purchase under $100, but if you bought over $500 worth of stuff, you'd pay $20 in shipping fees. This coupon saves you big on those unavoidable fees. Plus, you'll get 10% off on sale or regular priced items.
Click here to shop @ Lechateau.com now
Coupon Code: MOOSE10FS
Discount: 10% off & free shipping
Expiry: 16th November 2014
Note that when you go to the link above, it will automatically direct you to the U.S. store and you'll want to switch to Canada to make sure you are getting all the right stock and prices. There is not much more frustrating than filling your cart and finding out you are shopping at the wrong store.
I used to shop at Le Chateau religiously, but then I felt like their clothing was almost too young and fit too snug for me. Recently, I've got a few things from them and found they fit nicely and don't make me look like I think I'm 20, so my confidence for shopping there has been renewed.
Le Chateau has a number of sales that you can easily pair with this coupon. Of course I rushed to check out the 30% off dresses. While I found a few of them are too short for my liking, this lace fit and flare dress is the perfect LBD. It isn't at all boring and could be worn just as easily to a wedding as a funeral and to work events. It technically isn't black, but navy, which makes it all that much more prettier. Regularly $189.95, at checkout, with coupon added, you'll get it for $119.67 (and it will ship for free).
In the men's section, they have 50% off the original price of suits. My hubby likes unique looking clothing that is still stylish so these wool tapered leg pants would suit him perfectly. As luck would have it, I think they would look nice with the dress too. I love when couples try to co-ordinate outfits. These were $150, now $74.99. Add the coupon to get them shipped for free and have the final total be brought down to $67.49.
Look for more exclusive coupon codes and more from Le Chateau in the forum.