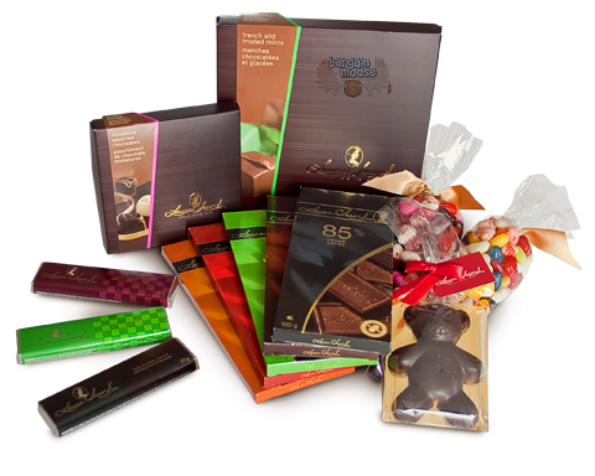 For all the chocolate lovers out there, here's a Laura Secord Coupon code for free shipping, online only.  Offer is valid on purchases of $50 or more and expires at midnight on October 20th 2012.
Promo code details:
Code: FREESHIP
Discount: free
Expiry: 20th October 2012
Who can resist Laura Secord chocolates?  Unfortunately, my favorite chocolates are available in-store only, but many items are available online.
These Milk Chocolate Crayons are $5.99 each and make great stocking stuffers for kids.  You can finally let them eat a crayon and not worry about the aftermath, except for maybe a little sugar rush.
For the bigger kids, there is this Poker Milk Chocolate Game that is $13.99.  It's probably the only poker game that will allow you to eat the poker chips.  Have a blast betting on the edible winnings.
There is also this Milk Chocolate Monopoly game which is also $13.99.  Another edible board piece game.  You may want to have dinner first, so all the cards last through the entire game.
I also like to have a box of chocolates around when company drops in over the holidays.  This 400g box of Assorted chocolates is $24.99 or 2 for $40.  I love all the different assortment of Laura Secord chocolates and two boxes sounds better than one.
The Advent calendars are ready in time for the countdown to Christmas and they are $9.99 each or 2 for $17.  My children are adults now and still love getting these calendars.
You may want to get some Milk chocolate crispy pumpkins for Halloween.  These are $6.49 for a 172g box and safe to give out as they are peanut free.
There is so much available and it's all delicious.  I'll leave it at that as I am very much starting to crave chocolate.
Shipping: Free with promo code.
(Expiry: 20th October 2012)