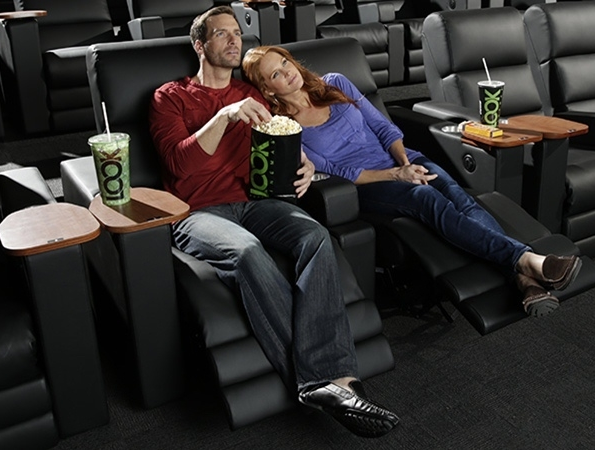 Yesterday, we shared info on the Cineplex Christmas gift card offer here, where you can get $40 worth of freebies if you buy $40 in gift cards. And a few Moosers (thanks Christina) in the comments pointed me in the direction of the Landmark cinemas deal which is quite similar – it's worth nothing too. There, you can buy $30 in gift cards and get $30 in free coupons!
If you are a frequent cinema-goer anyway, then definitely consider this deal. For me, I only visit the cinema a few times a year as it is hard to arrange childcare for my kids, so I won't be taking advantage of this type of offer. But there are some parents who LOVE to escape to the cinema, so this is ideal.
In the offer, the free coupons you get are something like these: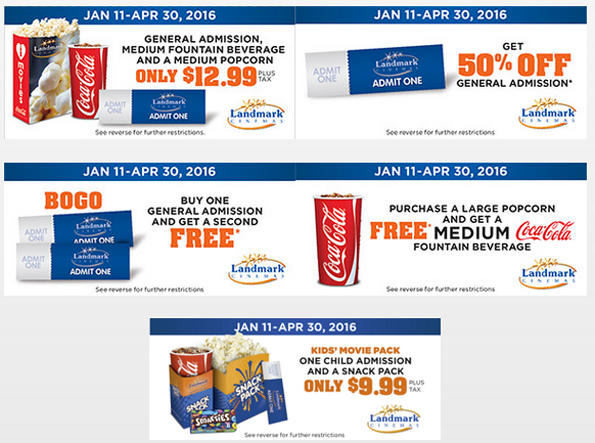 Note that there are quite specific dates for the redemption of the coupons, so you might want to factor that in when you buy.
This Landmark deal is available either online or in your local theatre.
The choice of whether you go for the Cineplex deal or the Landmark deal is totally up to you, and there may be a few factors which help you in your decision. E.g.
Proximity of your home to the cinema
Quality of the cinema
The latter for example – this is something I use to judge my cinema visits. I am quite close to a couple of different ones but something that affects my decision is the comfort of the seats. I always choose the one with the comfier seats!! OF course, not everyone will make a decision based on that but I wanted to share my own experience. :)
(Expires: while supplies last?)