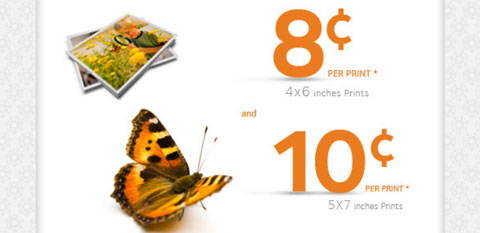 Just a quick post to let you know about digital photo prices from Kwikpix Canada. From now until the end of May 2010, you can print 4x6 digital photos for only $0.08 and the 5x7s are only $0.10!
To get those prices, you must make a minimum order of at least 50 prints, which isn't too bad. I think this is one of the best deals on digital photos I have seen in quite a while.
Just a note on shipping – it varies depending on how many prints you order and where you live. For example, if I were to order 300 4x6 prints, it costs $0.01 per print for shipping – this seems reasonable enough!
So if you have a load of photos which need to be printed, this could be a good excuse to hunt through them all, find the gems and send them to be printed!
I have thousands of photos on my PC, and I have only ever printed out a few of them. I have really been meaning to buy some lovely albums and print out all the best pics... it is time consuming though, as I want to decide which to print, rather than just print thousands in one go!