Kurbo Exclusive Coupon: Get 30% off Any Weight Loss Plan For Kids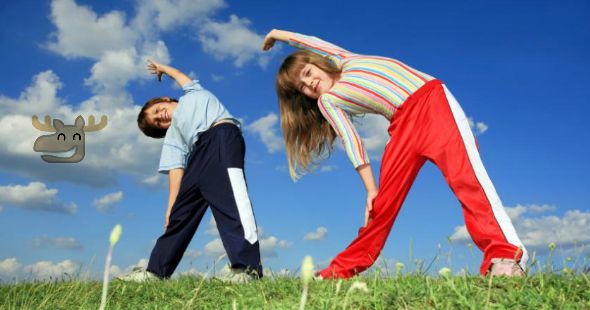 Getting fit or losing weight can be quite a challenge, especially on your own, and especially if you are a kid. Kurbo Canada might be your solution. We also have an exclusive coupon code to get you $15 off 30% off any plan at Kurbo.com, so if you are looking to save a few bucks then here you have it. Kurbo is a great way to help your kid have a new beginning for this new school year with a healthier lifestyle.
Kurbo's health coaches combined with their mobile weight loss program might be your key to life changing results for kids, teens, or entire families. You can try it out for free, and if you love it then you can use our Bargainmoose exclusive coupon code to get $15 off any plan 30% off any plan.
Coupon code: bargainmoose07
Discount: $15 off any plan
Expiry: 20th December 2015
Coupon Code: BMEarly16
Discount: 30% off all plans
Expires: 15th January 2015
Kurbo has many great features including weekly live coaching, daily coaching texts and 24/7 support. Kurbo is definitely more aimed towards kids, which I think is what we need nowadays. Mostly kids eat and sit behind their computer, cell phone or video games. Kurbo is an excellent way to motivate your child in a friendly matter. The weekly live coaching will keep your kids motivated and accountable. The daily coaching texts will help your kids make better choices day to day to help them stay fit or lose weight. There is also 24/7 support which means that parents don't have to be the bad guys telling their kids what they can and cannot eat.
We all know that kids and teens are glued to their cell phone. Fortunately, Kurbo has a mobile app for that. The Kurbo Canada mobile app will help your kid track their daily food choices alongside with their exercise. It will teach health habits through interesting videos, games and tutorials. You can download the app on your Android or Apple device.
Now let's talk about pricing. Keep in mind that you are going to get a 30% discount no matter which plan you choose to start off with. Here are the price packages available:
1 month - $75
3 months - $180
6 months - $240
So you obviously get a better deal when you buy more months at a time, but you may want to start with just one month to make sure that your child benefits from this program. For more Kurbo discounts and coupons, be sure to check in to our Bargainmoose forum.
Moosers, have you tried Kurbo for your kids or family?