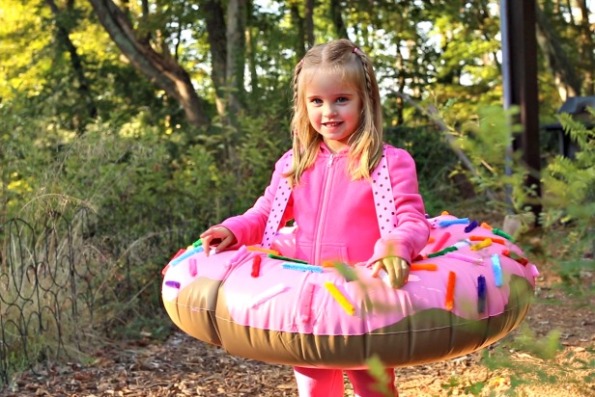 Krispy Kreme likes to celebrate the holidays and Halloween is no exception. On October 31st you can head in to a participating Krispy Kreme Canada and get a free doughnut on Halloween. Getting your freebie is simple - you just need to be wearing your Halloween costume.
Last year Alberta was not included in this offer, but it doesn't look like they have any excluded provinces this year. You can picky any doughnut you want for free, so you may want to try their new Halloween Monster doughnuts which look delicious (and adorable). There are no limits or exceptions to this offer. You can visit your local Krispy Kreme location at any time on Halloween to claim any free doughnut that you desire.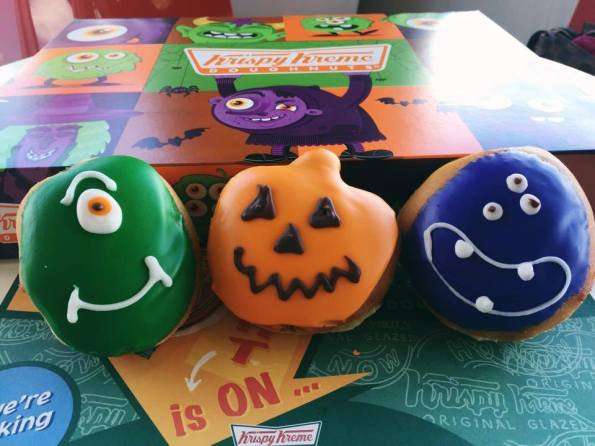 There is also no purchase required. It can't get much better than that, can it? Which Halloween doughnut appeals to you? They all look adorable but I would venture to guess that I would order the classic Jack-O-Lantern theme doughnut. They probably have a cream filling. If you are a true lover of the original Krispy Kreme doughnuts, then feel free to order that instead. I love that this offer is not limited to just their original doughnuts though.
If you don't have a costume yet, be sure to check out our Halloween deals. We are posting crafts and Halloween treats daily for your enjoyment up until the big day. If you can't get to a Krispy Kreme store on Halloween then maybe you can find a different alternative to make yourself. There are some healthy treat options as well.
(Expiry: 31st October 31st 2015)