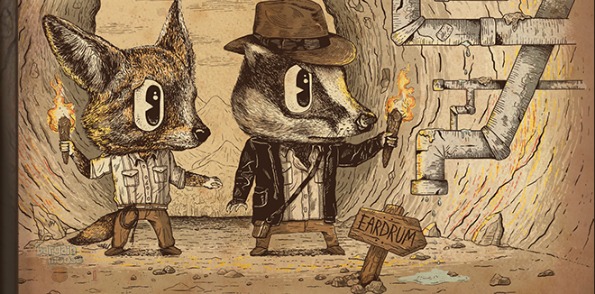 Kobo has released a coupon code for 30% off select books, with unlimited uses per person. Load up on cozy winter reads for this holiday weekend.
Click here to pick up a new book or three @ Kobo books Canada now
Coupon Code: DISCOVER30
Discount: 30% off
Expiry: 13th October 2014
Thanksgiving is this Monday. After a good meal of turkey, mashed potatoes, gravy, and stuffing; what are you going to do with your day off from work? You can either go for a nap or curl up with a good book. I vote both, personally.
I am not into eBooks much these days, but I ran across An Illustrated Book of Bad Arguments that is totally making me smile. Have you ever heard someone correct your argument by pointing out the logical fallacy? Then you might have been talking to me (or throwing things at me after I corrected you). This book illustrates some of the common errors people make in their arguments including the straw man fallacy, the slippery slope argument, [and] the ad hominem attack. I love this stuff; I did an entire course on logic and fallacies in university. Originally $12.50, the book is currently $8.99. After coupon code, I might just buy it for $6.29.
I laughed when I saw the title of this mystery book: Death of a Coupon Clipper. I thought it was so appropriate for our readers since we are all fairly thrifty with our money. I am sure we have many coupon clipper followers! Guess what the murder weapon is... scissors! This is a great read for those who like to save a few dollars and anyone who loves an eccentric mystery. Score it for only $3.33 after coupon (was $4.75).
I know that most of you are not even thinking about Christmas yet, but I did stumble across this cute Christmas book eligible for the coupon. Darling Saves Christmas is part of a continuing series of a curly tailed reindeer named Darling. The book looks very adorable and it would be great for young readers. Currently the book is $6.25, but it comes down to $4.38 after coupon code.
There are many other eBooks to choose from for children and adults. You never know what you might find when you are looking through the coupon section at Kobo. With unlimited uses, pick up a book for yourself and for your kids or a loved one.
For this and any future Kobo coupon codes, visit our coupon forum.