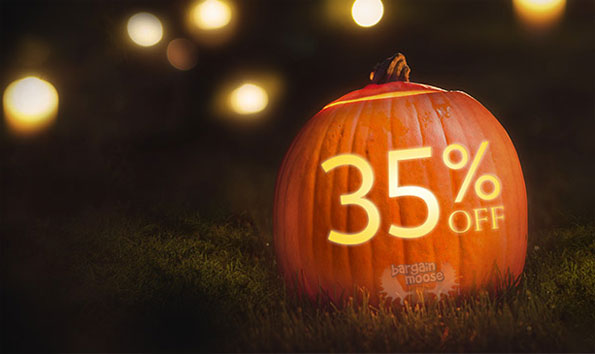 Show of hands, when was the last time any of you read a book and which one was it? I love to read but I have to admit that I have just been too busy lately to read anything at all... story of each of your Moosers' lives as well, I bet? Making time to read is just as important as showering, in my book, and what better way than with a discount at Kobo? Until Monday, you can get a 35% discount on plenty of titles from every genre.
Click here to get eBooks @ Kobo.com now
Coupon Code: UNLIMITED35
Discount: 35% off select titles
Expiry: 3rd November 2014
Not sure what to choose? I totally judge books by their covers and there's nothing wrong with that but you could also try reading the description of any book. Just scroll up and down a page and click on anything at all.
Doing just that, I randomly stumbled upon Departed: A Leopold Blake Thriller. Although it has nothing to do with The Departed blockbuster film starring Leonardo DiCaprio, Matt Damon and Jack Nickolson, it has, however, amassed 3.6/5 stars on Goodreadswith reviews like this one:
I liked the book a lot. This is the second book of a series, I did not read the first yet but I probably will. I like the main character Leopold the detective. He has some Sherlock Holmes qualities, deducing clues that are not that obvious. I also like his supporting characters. Overall a good book
It may be a sequel but as you can see from the above review, it also looks like one of those forgiving books that allows you to jump right into the next book's story line. It comes down to $2.59 from $3.99.
I was surprised to see p.m. pevato's Firefly amongst the list of books available for the discount because it's actually a book that I have had on my list to read for some time now. Usually priced at $4.99, it can now be yours for $3.24. With a total of 4.12/5 stars on Goodreads, here's a review:
I found Firefly on Kobo's Teen Page. Kobo choose Firefly as a 2014 Teen Hidden Gem. I read the summary and decided to buy the ebook and I'm glad that I did. Even though Tessa is a teenage witch, she is a relateable character and so are her friends. Her friends are part of the Snow Valley Coven and they all have paranormal powers.
Sounds like a book right on point with the current trend of vampires and werewolves, doesn't it?
For more Kobo Books promo codes, be sure to keep an eye on the Bargainmoose forum.