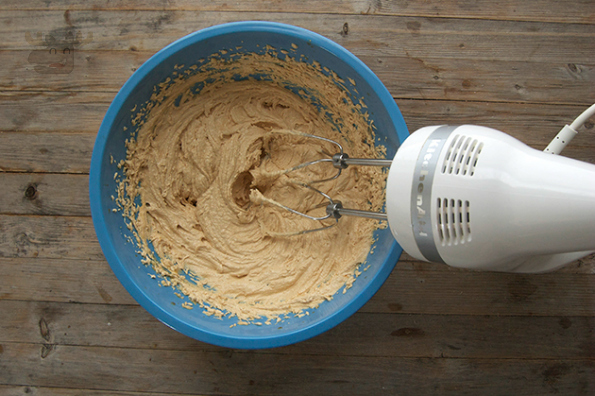 We all love Kitchenaid appliances because they are dependable, quality, powerful, and they look great too. I found a swell deal on this KitchenAid 5-Speed Ultra Power Hand Mixer that was $69.99 and is now on sale for $44.94. Use coupon code941612464 for an extra $10 off, thus reducing the price to only $34.94! Only the white version of the hand mixer is on sale. You will certainly not find this KitchenAid hand mixer for this price anywhere else. Sears Canada offers free shipping to over 1300 Sears Stores and Sears Outlet locations.
I price compared this powerful hand mixer with other online retailers. All colours of this hand mixer retail for $79.99 @ Hudson's Bay and the other colours at Sears (black, red) currently retail for $79.99. The cheapest KitchenAid had mixer on Amazon Canada currently costs $54.63. Given that even Amazon's cheapest price is nearly $20 higher than this hand mixer at Sears Canada, I declare this a smoking hot deal :D
A KitchenAid hand mixer is a kitchen basic that every household needs. This five-speed ultra-power hand mixer is great for mixing cake batters, whipping egg whites, and mixing cookie dough. In regular cooking, you can use the mixer to whip up mashed potatoes and mix up omelettes.
The five-speeds are easy to control with a slide control. There is also an over-sized beater ejection button so you cannot miss! I really like the lockable swivel cord. This is a relatively new invention where the cord can be turned either to the left or the right side of the mixer and then will lock in place. If you mix with your left hand or your right hand, then this can be super useful. It also allows you to add ingredients from any angel.
As per usual, two stainless steel turbo beaters are included with the mixer. They are easy to clean and will make easy work of the stiffest ingredients. As one reviewer said:
Nicely balanced and not too heavy. Just the right size and weight. Does a great job of whipping potatoes, mixing cakes, etc. Hubby picked the color and so now we have a rainbow of Kitchen Aid products (I would have preferred one color, but eh...since he is the primary meal preparer whatever makes him happy.)

My house is also a rainbow of Kitchenaid products as I keep buying whatever colour is on sale. At least white is not as ostentatious as my pink toaster!
(Expiry: unknown)