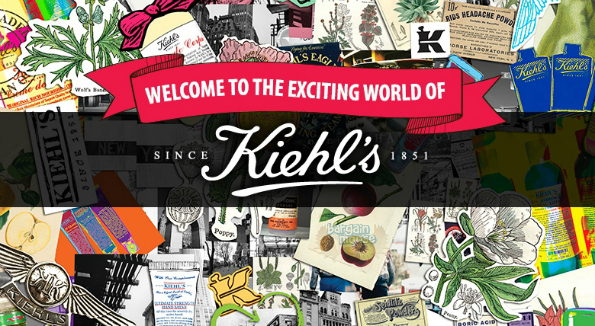 Kiehls Canada is offering $10 off orders of $50 or more. This discount equals 20% off if you were to reach just the $50 minimum.
Click here to shop @ Kiehls Canada now
Coupon Code: SUMMER
Discount: $10 off $50
Expiry: 30th June 2015
I recommend going slightly higher than the $50 minimum as you receive free shipping on orders of $60 or more. That is $60 or more after coupon I found out when I tested it. Shipping costs $7.95 if you do not meet the free shipping minimum.
There is a secondary coupon that I wanted to mention. The coupon codeSHIPNOW will give you free shipping on orders of $35 or more. If you only want to place a smaller order, then use this second coupon code.
It is rather easy to spend a lot of money at Kiehls as they make such excellent beauty products. Just one 200ml bottle of Superbly Restorative Argan Body Lotion will cost you $50! Using the above coupon code, you can reduce that cost down to $40. Argan oil is a delicious oil for your skin. It really hydrates and locks in moisture. Many people use argan oil on their hair as well.
In the men's section, I selected this Ultimate Man Body Scrub Soap for $18. You can just purchase it one time to try it out or you can get an auto-subscription. The auto-subscription comes with a few benefits. You will receive free shipping and get a deluxe sample out of it. The reviewers absolutely love this product:
My elbows skin is often very rough, like sandpaper. I used a lot of exfoliate products but nothing works. It is amazing after i used this scrub soap, my elbows skin now is soft and smooth. Love it!!

Not all products are available on a subscription base, but some of the basic every-day necessities are.
Some products are available in multiple sizes. This Amino Acid Shampoo starts at just $12.50 and the price goes up from there. The larger the size, the better the price per ml. I would purchase at least a 250ml bottle for $26 unless I was just trying this shampoo out for the first time. Thus, this coupon can also be used to stock up on some of your favourite products. Purchase a bulk bottle of your favourite products. The Amino Acid Shampoo comes in a one litre pump bottle for $64. This size is great for the entire family.