Get a Code for $15 off Your Next Order @ Kiehl's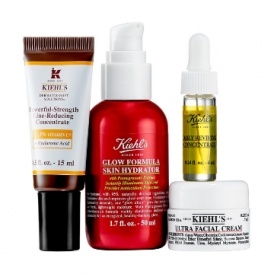 If you love Kiehl's (or lust after but can't quite afford their products), you know that sales there can be rare – so I like to jump at the chance to shop whenever one happens.
For a limited time, they're giving away promo codes that get you $15 off an order!
Let's break down how this works. All you have to do is spend at least $40 at Kiehl's before Feb. 25. When you do, they'll send you a promo code for $15 off your next purchase.
You can buy just about any product and qualify for this code (provided you reach the $40 minimum spend). So if you're running low on any of your favourites, now is the time to stock up! And yes, that includes Midnight Recovery Concentrate.
Just keep in mind that orders over $60 qualify for free home delivery, so you might want to add one or two things to your purchase to reach that total as well.