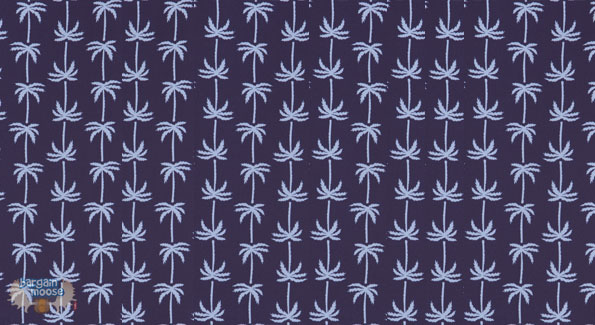 I know what you may be thinking: "who let the palm trees out?", but the palm trees above are actually part of the palm tree shift dress at Jacob, which is now 83% off and can yours for just $12 (reg. $69).
Everywhere in the media nowadays, palm tree prints are knocked down for being old-fashioned and while some certainly are on the tackier side, this dress definitely isn't. In fact, I could see it being worn in any office setting, though perhaps with a pair of dark tights as it is on the shorter side. According to the description, it's "above the knee length" and while it certainly is, it's also higher than most dresses would be with that description. For a more original and unique look, you could totally also wear it with a pair of white tights.
It features a round neckline and 3/4 sleeves. From the picture, the front also doesn't look particularly form-fitting, but from the back it does add more shape to the hips. The only drawback is that since it's an item that is on final sale, it's only available in sizes XS, S and M but the good news is that this palm tree dress is among plenty of discounted merchandise as there is ongoing sale right now for 40% to 60% off.
For another awesome deal, check out the double breast ponte blazer. Originally retailing or $109.90, it's now down to just $32 (70% off)! It's only available in a medium and features a classic collar with an overall contrasting lining that is in a polka-dot design. A while ago, I purchased a blazer similar to this at Jacob and this one may have been among the ten others that I tried on before picking the one I bought. I may be mistaken but I'm not entirely certain that the sleeves unroll all the way down to the wrists. So just keep this in mind if you are interested in getting this blazer but even if the sleeves can't be unrolled, it would still make for a great office look.
Considering how pricey belts can be, I definitely suggest you check those out in Jacob's sale section as well as there are some for as low as $4! The wide suede belt, for instance, originally retailed for $39, but is now down to just $4!
Shipping is free on orders over $100 and if you haven't already, you can sign up to their newsletter for an extra $20 off on your first purchase.