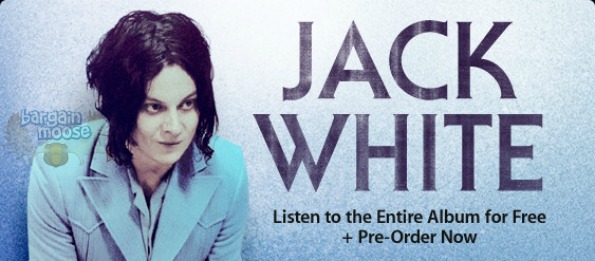 iTunes Canada is offering up free streaming of Jack White's debut album, Blunderbuss, for a limited time only.
Following his years with The White Stripes, The Raconteurs and The Dead Winter, Jack White has finally released his own album as a solo artist.
After a free listen to the entire album, you can pre-order Blunderbuss for $10.99 and download the song Sixteen Saltines immediately. The album will be released on 24th April, 2012, so I imagine the free preview will end on the weekend.
Free streaming of a new album - way better than listening to a short preview. You can really get a chance to get into the music and decide if you'd like to purchase it or not.
Expires: Unknown