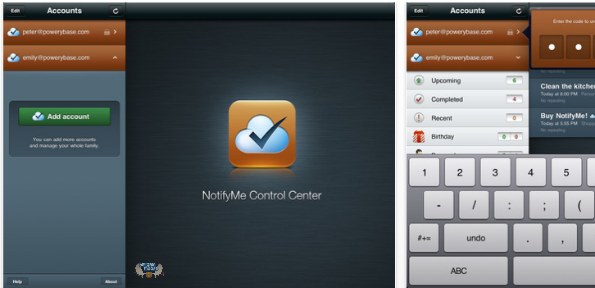 On iTunes the apps Bills and NotifyMe are currently free for iPads! If you have an iPhone you can get these apps for 50% off their regular price. Regularly they cost $4.99 each!
Here is a rundown on the APP:
On your table HD allows you to store and track various types of bills and expenses with a specific due date, usually repeating. You will not forget again -- when a bill or an expense is due, you are reminded to pay it. Thanks to the main overview screen, pre-alerts and notifications, you can always stay on top of your bills' due dates.
You can pair that great financial tool with the following tool called NotifyMe
About NotifyMe:
NotifyMe lets you create simple or recurring reminders very quickly. It's very easy to use, yet also provides many advanced features. Launch NotifyMe and start typing your reminder right away. The interface is optimized for quick daily and on the go usage. You can configure how NotifyMe starts so it fits your typical usage. NotifyMe is fully cloud-based — when a reminder is due, the notification pops up with an alert sound on iPhone, Mac or iPad (iPad and Mac apps sold separately).
I just downloaded both for my iPad, I could use some help organizing my financials and my life.
Expiry: Limited Time only