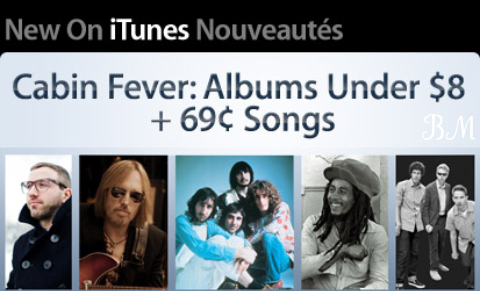 iTunes has a great sale on a ton of albums and on 36 individual songs! Get albums for only $8 (and under) and some really great songs for 69 cents a peice.
I didn't buy any of the albums but I did buy the following 4 totally awesome songs:
(Don't Fear) The Reaper - Blue Oyster Cult
Uprising - Muse
For The First Time - The Script (explicit)
Clocks - Coldplay
The first one is nostalgic - one of those songs I use to listen to while out hunting with my Dad. Clocks by Coldplay is just a classic sound that is beautiful for a summer day. I recently heard For the First Time on the radio and it was just so beautiful... one of those real 'hold on' songs. My favourite is Uprising. It has such a creepy/sexy/powerful sound to it.. gives me shivers whenever I listen to it. :D I am such an audiophile!
Unknown expiry.