OMG. I am bringing this inflatable lounger on our annual camping trip. Hubs can put up the tent and the kids can play while I will curl up with the latest trashy novel and some red. You can grab one for yourself for $35.99.
This lounger only weighs 1.2 kg which makes it easy to carry around in your backpack but it can comfortably hold the weight of 2-3 people when inflated. It is perfect for the beach, outdoor concerts or sports events. And best of all, it inflates in seconds with no pump.

Here is how it works: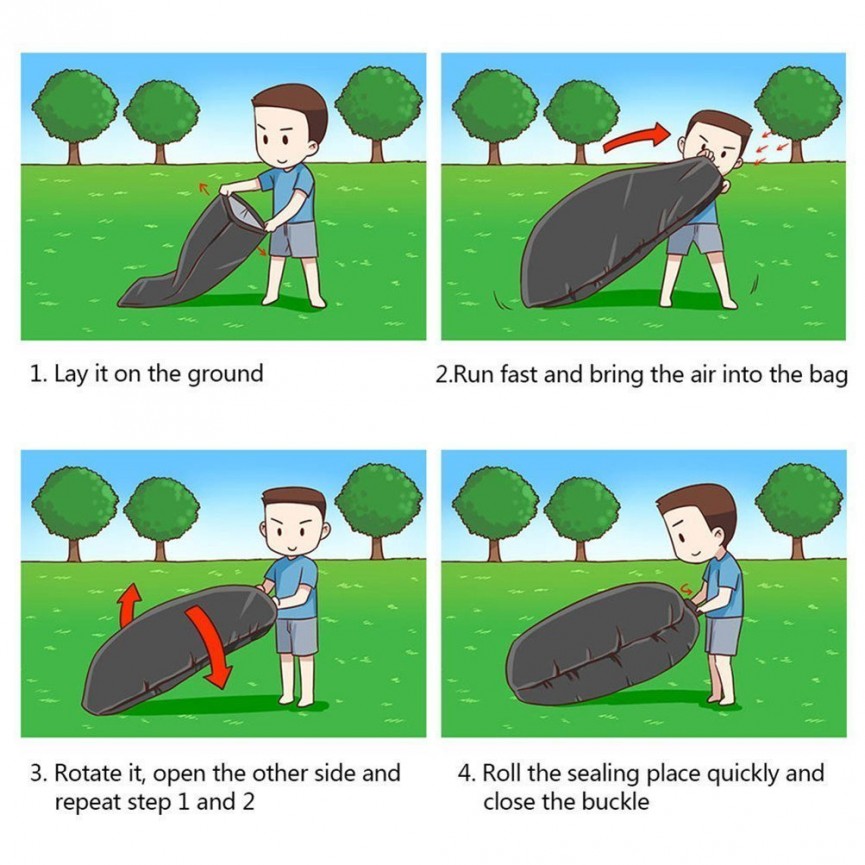 It is available in green or sky blue for $35.99. Add $1 for purple or royal blue.
Your inflatable lounger will ship for free. BYOB (bring your own book)!