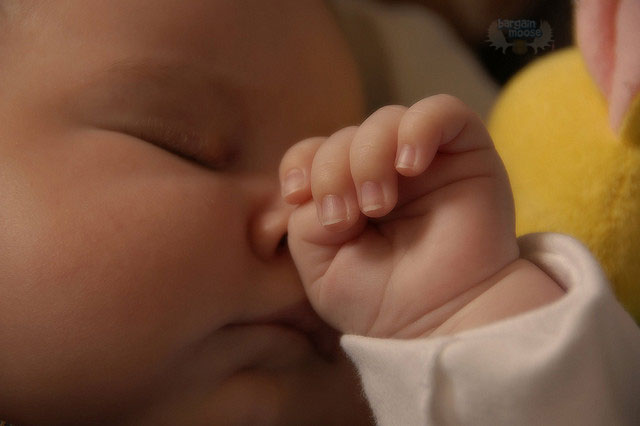 No joke, I had been waiting for Huggies wipes to go on sale at Costco for a couple of months now and I'm so happy to see that they're $6 off again that I'm probably going to buy 5 boxes! Usually priced at $26.49, you can get a box of 1,160 Huggies Natural Care Plus wipes on sale for just $20.49. This offer is only in-stores.
Apparently these wipes went on sale in February but I have to admit that I missed that sale. Last time I saw these wipes get reduced by $6 last summer, if I remember correctly, and at that time, hubby thought I was crazy for getting 6 boxes. Luckily, my hoarding paid off because not only did we not have to worry about getting more wipes for more than half a year but we also saved $36! Every penny counts when you have a baby, especially a newborn. :)
Do keep in mind that this offer in-stores only and you need to be a Costco member to take advantage of it. If you're not a member, then you could always go with someone who is as any member is allowed to bring one non-member guest.
In a fit of desperation for more wipes, I bought that Kirkland Signature Tencel baby wipes that were discounted by $4.50, down to $23.49. Reading reviews online convinced me to get them but even discounted, it wasn't as good of a deal as the reduced in priced Huggies ones.
Here's a quick price comparison of the prices for each box:
1,160 Huggies wipes @ $20.49 = $0.018
900 Kirkland wipes @ $23.49 = $0.026 per wipe
So not only are the Huggies boxes a significantly better deal over the Kirkland ones but I also prefer them. The Huggies ones never dried out, while the Kirkland seem to quickly lose their wetness if the bag happens to be left open accidentally. I like that the Kirkland wipes are softer to the touch but since they're slightly bigger than the Huggies ones, it made me wonder if maybe that was the reason for there being less wipes per box (900 instead of 1,160 or more).
Both brands are great but from a budget standpoint, there really isn't any arguing with which brand is the most economical one. I believe that most Costco warehouses also currently has Frozen-themed boxes of Huggies wipes, which could be exciting if you have other kids who are currently obsessed with this Disney movie.
(Image Credit: Raul A.)
(Expiry: 5th April 2015)