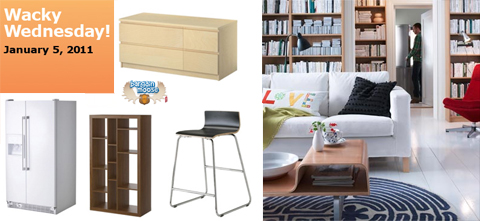 In your local Ikea stores, there are some deals on tomorrow's wacky Wednesday sales (5th January 2010 only) which are very good buys. Here is a full list:
I have that Hampen rug in red. It's quite plush.
So if you see something in the above list from your local store which you are interested in buying, head down there tomorrow!
P.S. I have a strange love for building Ikea flat pack furniture. I don't know why. I just love it.