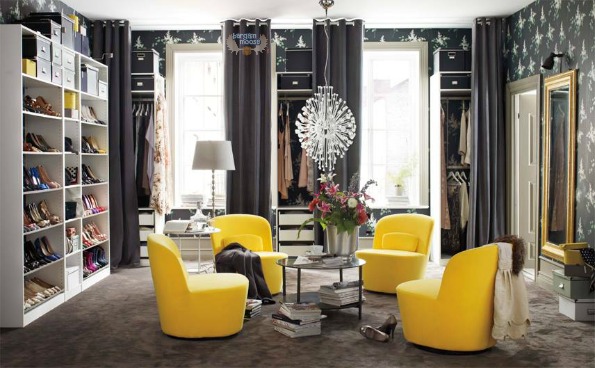 Just because today is a statutory holiday, doesn't mean you can't shop. Ikea wants you to shop, and they are offering free parcel shipping on orders under 60lbs today only. Ikea's shipping is notoriously expensive so this is a deal worth its weight! Unfortunately, you have to live in Ontario as well, which is fortunate for me.
Finding out if your desired item is under 60lbs is fairly easy. Simply add it to your cart, add your postal code and watch your total get to $0.00. If it doesn't, it is too heavy or you live in some rural area that has a fairly hard to reach delivery area. My only issue with this sale is that I found it hard to find certain items that they sold online. For example, all their glassware and towels, etc., aren't sold online, which is unfortunate since nobody would want to make a special trip to Ikea to get these.
What I love about Ikea is that they sell fairly unique looking items. I love this Hjalmaren towel holder, which is functional as well as stylish. $79.99.
I love their selection of rugs and this Eivor Cirkel high pile rug does ship for free, so that is a good bonus! Ikea rugs are good quality and definitely have unique styles. This one is $199.
For stores that ship for free without a minimum, you absolutely must check out our free shipping page.
(Expiry: 19th May 2014)