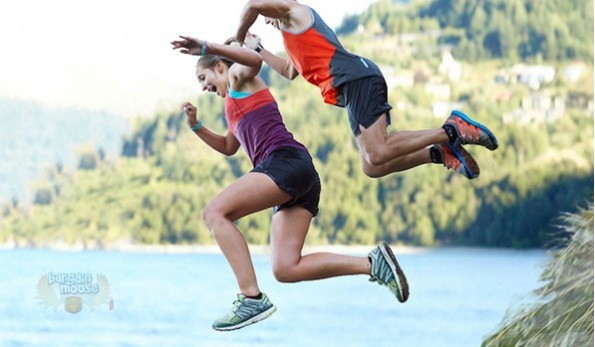 Icebreaker Canada is offering up to 65% off in their sale section. For a limited time only, they have added on an additional 25% off sale items, thus bringing the savings up to 74% off select items.
I headed straight for the highest discounts as I am always in the market for a deal that blows my socks off. This women's Willow Tank was $74.99 and is now $19.50. The shirt is made of 100% merino wool *drool* thus it is breathable, light, soft, and it gets warmer if you ever get wet. The tank comes in three colours:
Mimosa/Azalea: L, XL
Hyacinth/Eggplant: XL
Next, these Vista Shorts are a very good buy. Originally $119.99, pay just $31.20 per pair. In 'cabin' colour, these are the sizes still in stock: 27, 28, 29, and 30. In 'jet heather/black' colour, these are the sizes still in stock: 26, 27, 28, 29, and 30. These are made of 200g lightweight 70% merino wool and 30% cotton. They are durable, breathable, comfortable, and a dream to wear.
These are the best deals right now, but there are other good offers as well. For children, the Kids Camper Hat is on sale from $29.99 down to $11.10. This hat is the ultimate in warmth for young heads. With several different colours to choose from, your child can get one if his or her favourite colours and you can bask in the knowledge that they will be toasty-warm. The Kids Pocket Hat is an even less expensive option. Originally $25.99, it is now on sale for $9.62.
For the men, this Legion 3/4 Jacket is not only a sexy and stylish option, it is of excellent quality and a great price. Originally $449, the jacket is now on sale for $166.50. The fabric is a merino wool and poly-blend to keep water off your back and your body warmth from escaping while still allowing airflow. This jacket is selling out quickly.
Here are a few other honourable mentions from the sale:
As everything that was 50% off is now 63% off, there are some really good deals on merino wool and more clothing. I am debating on whether to score one of those Willow Tanks before they sell out as I have always wanted a merino wool tank top. I love wool.
Shipping is free on $49+.
(Expiry: unknown)