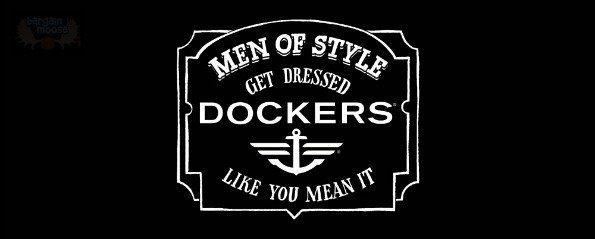 Hudson's Bay Canada purportedly has an up to 50% off sale on men and women's outerwear. However, I found this Docker's microsuede jacket in two styles for men on sale for just $54, originally $135. You are saving 60% on this jacket.
The jacket is not much to look at online, and I chalk that up to poor photography skills by whoever took those photos. Seriously, they did not even both to stick the jacket on a mannequin. Now, these jackets might look the same at a glance, but the two styles are different.
Style #1: 
This is a bomber style jacket with one set of zip-up pockets on the front. The front is fairly clean as the pockets disappear into the front. This jacket has adjustable cuffs and interior chest pockets.
Style #2:
This is also a bomber style jacket but it has two sets of pockets. The bottom pockets have a thick trip and the upper pockets feature a button fastener at the top with a zipper on the side. The waist of this bomber is elasticized unlike the upper one.
Now that we have sorted out the differences between the two styles, we shall get on to the deals. Both the copper and the navy colour are on sale in each style. There is a black available in the second style, but that colour costs substantially more. Currently, the following sizes are in stock:
Style #1:
Copper: Small
Navy: Large, X-Large
Style #2:
Copper: Small, Large
Navy: Large
Between the two styles of this Docker's jacket, three sizes are available. Sure, it is not a full size range but given the discount and the brand name associated with this jacket, I still think this is a good deal. These are certainly not winter coats, but they make an excellent spring jacket or early fall jacket that you can buy now and save for later. They might actually work for winter if you live in one of the milder areas of Canada like the West Coast or close to the border.
If you have an HBC Card, you can receive an extra 20% off this coat when you purchase it today (bringing it down to $43.20) and receive free shipping on orders of $49 or more. If you are paying with any other currency, shipping starts at $5.95 or is free on orders of $99 or more.
(Expiry: Unknown)