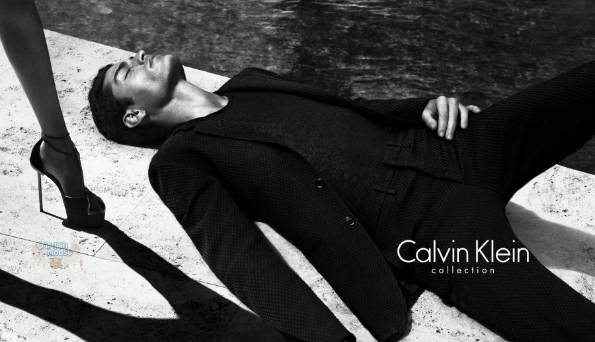 Hudson's Bay has an excellent one day sale on today. Purchase an array of Calvin Klein suits that were $495 each, for just $179.99. As your order is over $99, it will automatically ship free of charge.
While other brands of suits are on sale, as well as separates, the Calvin Klein suit set (pants and jacket) are the best deal. Each suit is on sale for the same price - $179.99 - so you merely have to find your size and pick out your favourite design.
If you are only going to own one suit, then make it the Solid Black Modern Fit Wool Suitby Calvin Klein. Black is versatile, you can wear it to the office for everyday wear. Black is also appropriate for weddings and for funerals. Thus, if you need a suit that will work for all occasions, try the modern fit in black.
For a secondary suit, blue is always a popular choice. This Solid Navy Modern Fit Wool Suitwould be appropriate at the office and for business dinners. I have never been a fan of the navy suit together, but you can always pair the pants with a dress shirt for less formal occasions.
I like stripes, especially pinstripes. I just like the pattern, but they tend to make a man look taller and thinner, which some men relish. This Charcoal Pinstripe Modern Fit Wool Suitis my second choice (after the black). I prefer dark grey suits (not light grey) over navy suits as they can really be matched with more items. Grey is like black in that it is a great base colour (or shade) that can match with anything.
Suits are plain these days, but you can always jazz your suit up if you have the personality to match. My favourite 'fun' suit is the Blue Check Modern Fit Wool Suit. So few men wear checker pattern suits these days, but I think they are fabulous. However, I think young men should wear more check suits (fun suits!) while older men should wear more well cut black suits (dapper suits).
All these suits are $315 off their original price! Most are made of wool, so they will be warm in the winter and cool (breathable) in the summer.
(Expiry: 7th May 2015)