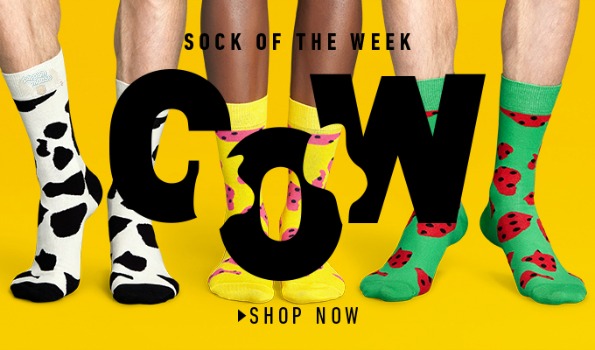 HS Sweden is back with their free sock offer when you buy four or more items.
You will get a free pair of cow socks which is their design of the week. You can see the design in the four colour ways in the image above. The four items you buy before you get those socks (worth $13) for free is up to you. I am all for the good ol' Holstein black and white cow socks. I'm not sure the other two colour options remind me of cows too much. The one pair actually reminds me of watermelons. I think I must be seeing things.
With the cold weather lately I have regained an appreciation for knee-high socks. They are a very reasonable price at HS Sweden, just $15 a pair! I want to get my hands on both the Big Dot Knee High and the Rose Knee High.
You must add the pair of free cow socks to the cart yourself and then they will be discounted at checkout. You will also receive free shipping when you order four items or more so with this deal shipping is free.
(Expiry: 4th March 2014)