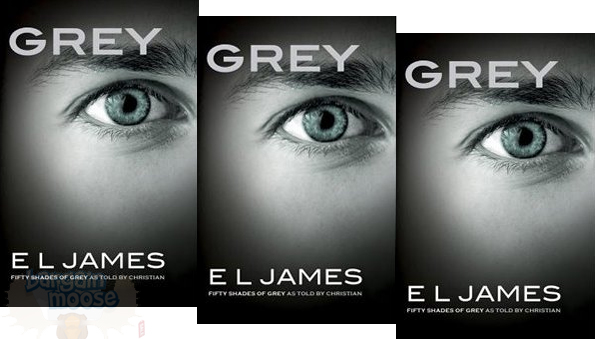 After EL James great success with The Fifty Shades of Grey trilogy a few years ago, she has now released a follow-up book, simply called, "Grey." This book actually mirrors the content of the first Fifty Shades book, albeit written from the perspective of Christian Grey instead of Anastasia Steele. It seems to be a popular book, and I've realised that you can actually get it for only $6.99 from Kobo instead of the regular price of $11.99!
This deal is for "new" customers @ Kobo.com – all new shoppers get a free $5 credit in their account!
I created a new account with a new email address and the free $5 credit was in the Kobo account within a minute, very fast. The final cost of the book will be $6.99 plus tax, of course. Here's a quick screenshot to show you the deal being applied: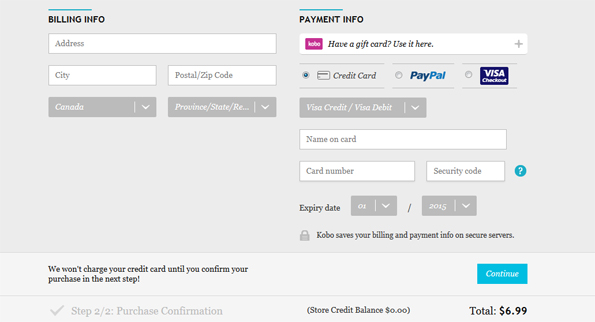 I tried many Kobo promo codes too and none worked; I couldn't get this book at a lower price than this.
If you do decide to buy this book through Kobo.com above and have never used them before, you can actually read the book on many different electronic devices, both Android and iOS devices. I personally use the Kobo app on my iPad.
And here's a quick blurb about the content of Grey by EL James:
In Christian's own words, and through his thoughts, reflections, and dreams, E L James offers a fresh perspective on the love story that has enthralled millions of readers around the world.
Price Comparison!
Elsewhere, the digital edition of Grey is $11.99 @ eBooks.com, and also $11.99 @ Amazon.ca. If you'd prefer a real-life copy of this book (paperback), you'll be looking at a higher price point – such as $13+ @ Amazon, $18 @ Chapters, $19 @ Archambault.
I know that this book will not be to everyone's taste – it has had some pretty dire reviews. But if you're like me and you read the Fifty Shades trilogy when it first came out, then you'll probably want to read this sequel too. Yes, the books were very poorly written and I was about to throttle that "inner goddess" of Ana's, but I still wouldn't mind reading this one too.
What about you? Will you be buying Grey?