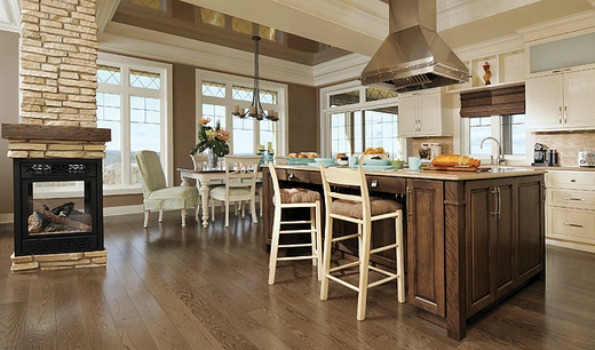 Wagjag is having a promotion that can save you a bundle on a two-year or one-year subscription to House and Home Magazine. A two-year (24 issues) subscription was $65.90 but is now only $25.  You can also purchase a one-year (12 issues) subscription originally priced $32.95 but now is only $16. Shipping is fully included with this deal.
Many of us have dreams of decorating and redecorating our homes in the same beautiful fashion that home designers do. House and Home magazine will provide you with lots of inspiration, tips and tricks from some of the top designers and renovators. Use the tips in this magazine to keep your home's look fresh and chic throughout the year or to overhaul a room in your home from top to bottom. Between the glossy pages, you will find ideas to decorate your home, full home makeover features, entertaining tips and even a few recipes.
If you head over to House and Home's website, you are able to subscribe directly from them to receive your copy. House and Home is currently charging $26.95 for a one-year subscription or $46.95 for a two-year subscription. Rogers Magazine Service is also offering yearly subscriptions of House & Home Magazine for $26.50 per year and only offers a one-year subscription. If you were to purchase this magazine from your local pharmacy or newsstand, it would cost you $5.99 per issue or $71.99 for a year's worth of editions of this magazine. Over the course of two years, you would spend $143.98. If you are considering picking this magazine up more than once or twice from the newsstand, you may want to consider having it delivered to your door for much less.
While Wagjag does not have reviews available on their site, Roger's Magazine Service does allow reviews. Over 417 people have reviewed this magazine and it still has a high rating of four and a half stars out of five. Here is one reviewer who feels that this magazine is a great value.
Great inspiration. Love the Source Guide so I can buy what I see here in Canada.
A second reviewer is anxiously awaiting their edition every month.
House and Home is a beautiful magazine with tons of photos and info every month. When it arrives I love to curl up and spend the day with it! There is always something that I can apply to my own home. A great read.
This deal does still have a little bit of time left before it expires. Right now, over 147 people have purchased the deal and it does state there are a limited number of subscriptions available. If you want to snag this deal, you may want to grab it before they sell out of subscriptions. I noticed those two-year subscriptions seem to be going much faster, which may end this deal soon.
(Image Credit: Boa-Franc)
(Expiry 21st May 2015)