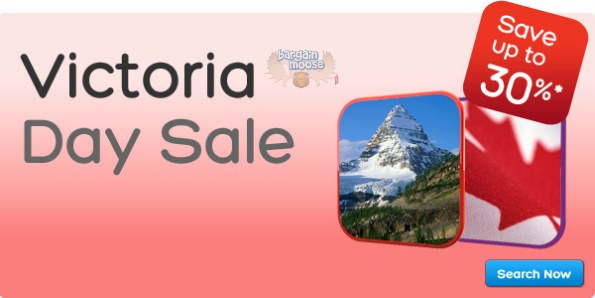 Hotel.com is having a Victoria weekend sale with up to 30% off.
You must book by May 21st for travel through to May 28th, 2012. Would be good for a little long-weekend away.
There are some pretty decent offers. For example if you wanted to take a trip to Banff you could get accommodations at:
Or if you wanted to go to Niagara Falls you could get a decent hotel for a great price: the Imperial Hotel and Suitesstarting at $55 a night.
I believe in paying as little as possible for accommodations: if you are on vacation you really just want a place to lay your head that is secure... the rest of the time you will be out exploring.
Expiry: 21st, May 2012