If you are planning a romantic getaway for Valentine's Day, here's a great deal on a coupon code for Hotels.ca. You can get a 15% discount on your hotel booking!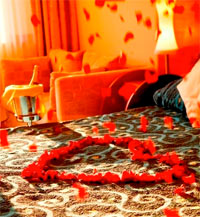 lick here to use this Hotels.ca coupon code online
CouponCode: CAEML110
Discount: 15% off
Expires: 5th February 2010
Travelby: 31st December 2010
When you are at the payment stage of checkout, you should see a box at the top saying "discount code." Click it, enter the code, and you should see the total cost drop by 15%.
While I have mentioned Valentine's Day above, the coupon code is actually vaild for any trip booked up to the 31st of December 2010.