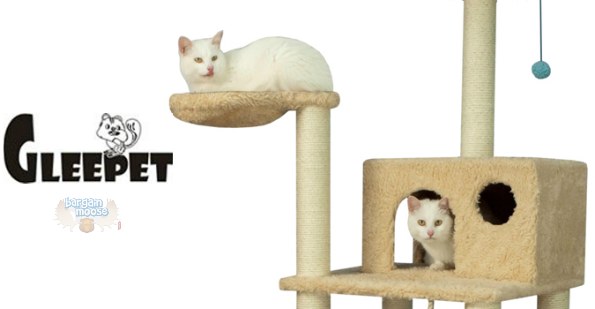 This really is the best deal I have seen on cat trees, since I have owned a cat, and now two. Homesav has GleePet cat trees on sale and they are excellent prices compared to what you get at Petsmart! Their huge cat condo is only $149! Even their smallest cat stand is a two level at $44.
Ok: I showed the biggest cat tree, the Brown Cat Tree Condo, to my husband and asked him to guess how much it cost. He guessed $350. It is actually only $149 (orig. $191). Really, seriously and truly, these cat trees are amazing prices!
We have a simple 2 level with 2 platforms and it cost us $75 on sale, regularly $100 at Petsmart. For $74 from GleePet you could get this smaller Brown Cat Tree Condo that has 4 platforms and a house! Hello comfy living!
Free shipping on orders of $70 or more - what a fantastic deal!
Sale ends in 3 days.