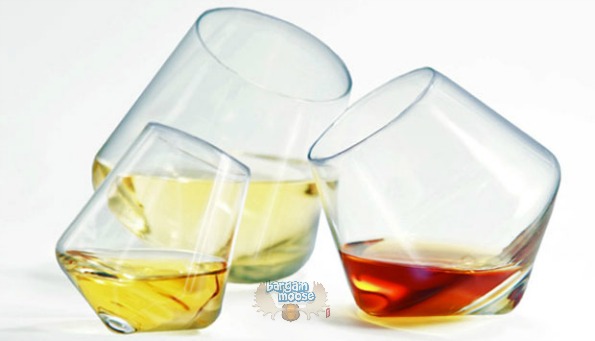 Homesav Canada is offering savings on Sempli Glassware and accessories until August 3rd 2012, or while quantities last.
Sale items includes:
I am always on the lookout for unique glasses. These Sempli Glassware quite definitely the most unique I have seen yet. They are a cross between Sweden's functionality and Italy's style. I am most definitely ordering some of these.
The Set of 2 Clear Cupa Rocks are my favorite, currently price at $40, down from $51. These tumblers create a swirling motion when you set your drink down, which oxygenates the spirit you are enjoying. I think I need 2 sets, as I like to have glasses in sets of 4.
The Set of 2 Clear Cupa Vino for $53, now down to $42 and the Set of 2 Clear Cupa Shot for $49, now down to $39, actually look the same to me. The difference, other than the obvious price, is the Cupa Vino's are hand blown wine glasses and the Cupa shot's are hand made from lead free crystal. Personally, I would buy the less expensive Cupa Shot glasses and use them for both.
The Brown Cupa Lift 4 Tray for $82, and is now $68 is the tray I would purchase. There is a Lift 2 tray available, but I would rather have the option of 4 holders available. These trays are rustic walnut and have been designed to hold the Sempli's Cupa series.
The unique little 4 Red Cupa Stay Coasters for $18 are now $10 and also specifically designed for the Sempli Cupa series. The slit in the middle holds your glass in place, rather then letting it slide around. They are made from a blend of wool and acrylic felt and available in the 4 colours, black, red, grey and green.
It's great to see an attractive item that is also functional. This actually would be a very nice set to have or give as a gift.
Shipping: Free on orders over $100, standard rates apply to anything else
(Expiry: 3rd August, 2012)