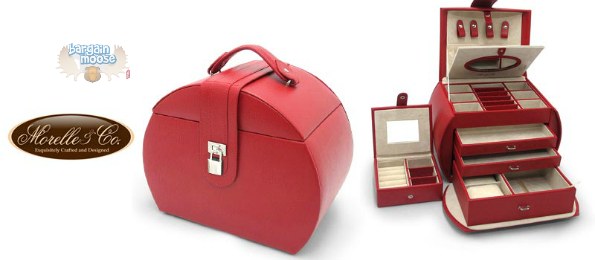 Check out this great selection of jewellery cases for sale @ Homesav Canada. Starting at just $27, you can save up to 51% on these beauties.
I have my eye on one of two designs: the Kimberly Cream Versatile Jewelry Box for $38 (reg $54) because of it's simplistic versatility. I could just stash whatever I needed in there and it would be perfect to house not only necklaces but earrings and some bracelets as well.
There is also the much fancier Diana Cream Purse Jewelry Box for $79 (reg $151). It is amazing how many drawers and hooks it has, and then it all closes up into a nice compact case. This one also qualifies for free shipping because it is over $75.
Expiry: 20th, April 2012